A Word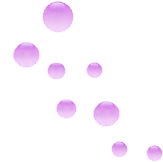 Just a half: Blood, sweat and fears
by Jacqueline Alexander
First published in the Henley Standard newspaper
What would you do if, after spending two days in bed, you woke up with an unrelenting runny nose, a thick head, a sore throat and aching limbs? You would stay in bed, right? That's exactly what I thought I should do but for some unknown reason, I didn't.
Instead, I got up, showered, sneezed, dressed in trainers, sweat pants and a Henley Standard t-shirt graced with the words 'Beyond the call of duty'.
I struggled with every conscious thought telling me to go back to bed but, apparently, my conscious mind had gone AWOL leaving my far less sensible subconscious in control.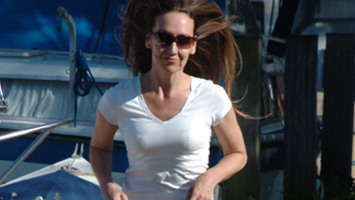 Unwilling and slightly bemused, I found myself at the start of the Henley Half Marathon. This was the event for which I had trained until last weekend when I started to feel under the weather. The penultimate training session was bypassed in favour of a black and white movie and a sense of foreboding. The final light training session was a blur of treadmills and tummy ache. A brief reprieve just three days before the event was followed by two days in bed until I found myself listening to a loudspeaker telling me to go. So I went.
Just after the first mile, Sam, my training partner, cheerily passed me exclaiming that there was only twelve miles to go. I wanted to shoot her.
At mile two, my brother, who was running with me, clearly had more to give so I bade him farewell telling him I wanted him to do his best, not mine.
Mile five felt like mile 17. Mile eight was a determined walk up the formidable Fawley Hill. Muscles were seizing, spirits were low and the mind was in an unsavoury battle with the body.
---
---
I seemed to be running alone - no-one was in view either ahead or behind. Was I in last place? I consoled myself that this was a war between me and a determined common cold.
Mile 10 brought with it hallucinations as I shook my head to convert an elderly man into a gnarled tree trunk. I almost regretted the conversion as I could have benefited from a few kindly words from a wise man.
As I trudged along the Fairmile, I realised that it is misnamed. It is actually the Fairmilesandmiles. At least that is how felt as I ran, walked, staggered, groaned and grimaced my way to Northfield End.
With less than a mile to go, a couple of chaps tried to overtake me but were thwarted by cars parked on the pavement. Apologising for my physical space, I ran to get out of their way. "We're nearly there," they said encouragingly. "You may as well run the rest of the way."
I could see their point and reluctantly complied.
As we turned into the Rugby Club, I envisioned a very welcoming finishing line. Instead, I was greeted by a series of arrows and bollards guiding me around a cruel loop of delay.
Then came the finish. Bedraggled and completely spent, I ran across the line. Richard, our trainer, and Sam greeted me with broad smiles spread across their faces. "Brilliant!" said Sam as we hugged in mutual appreciation. "You've done it in 2 and a half hours."
I couldn't believe it. I felt like I had been running for at least half a day. Shock and relief merged into a pleasant post-traumatic smile as I walked home to find my brother standing there, having finished in 2 hours 15 minutes, with a broad grin gracing his normally intense physiognomy. "You were quick," he said. "Fancy going to the pub?"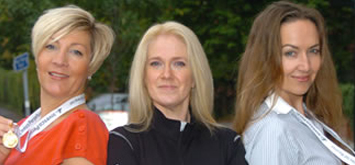 Next: No more marathons, half or otherwise. Ever.
Copyright: Jacqueline Alexander 2012