A Word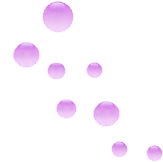 The Marathon Diaries: Week Five by Jacqueline Alexander
First published on Sir Steve Redgrave's website
Five time Olympic gold medallist, Sir Steve Redgrave, and Jacqueline Alexander, noted PUP (Pathetically Unfit Person) compare diaries as they train for the London Marathon.
Jacqueline's diary:
Ow! Ow! Ow! These words are going to feature heavily in my vocabulary over the next few weeks so I apologise in advance.
Talking of which, I extend my most heartfelt apologies to my knees. I fear they will never forgive me for putting them through the purgatory that is a half-marathon!
After arriving at the course, I made my way to the assigned meeting point for Team Redgrave.
Steve immediately noted my nervous demeanour as did everyone else - even people I had never met before!
The call to the start line came all too soon and, with my son wishing me luck, I made my way down to the track. I walked towards the actual start line and suddenly noticed a big sign saying '8 minute mile'. With panic setting in, I quickly slid into reverse in search of more realistic goals but it was too late. Steve was dropping the famous chequered flag and the race began.
I started running at the pace of my neighbours until I remembered the nature of the company I was keeping. I decided to keep my head down and find my own pace.
I was quite happy as many younger people overtook me. I was equally happy as many older people overtook but I hit a real low point when a caterpillar crawled past!
I tried to keep abreast of my many-legged foe for a while but gave in after convincing myself that more legs must mean more speed!
At six-and-a-half miles, the loudspeakers woke up. A very excited chap announced cheerily that the fastest runners were coming up to the finishing line. I simply cannot repeat the language that ran through my head!
At the eight mile point, I was seriously worried about my finish time. I was aiming for 2.5 hours but my legs were begging me for an extension. My plan to run 5 minutes and walk 1 minute went awry as a struggled to run as much as I could. The nine mile point seemed to take forever to arrive but, when it did, I was able to tell myself it was just one more mile to double figures. I don't know why this helped but it did.
As I reached the 11 mile point, I glanced over to the girl next to me and smiled. She immediately suggested we attack the last two miles together - an invitation I was over the moon to receive. Karen and I set mini-goals for the rest of the race but towards the finish, realising she had more left in the tank, I released her from our verbal contract and she disappeared towards the finishing line. I, with every bone in my body hurting, ran across the finish line at a time of 2hr 28min 4secs. Mission accomplished.
Although I am pleased with yesterday's achievements, if I am to complete this task in its entirety and run the 26.2 miles, I really have some work to do. At the finishing line at Silverstone, if anyone had said that I had to run another 13.1 miles, I would have floored them. No question. But I have to find a way of going the distance on 23 April 2006!
---
---
Sir Steve's diary:
I have a severe case of deja-vu this week. I can only report another wash-out which is demoralising to say the least.
I only had one day ear-marked for training as, yet again, the demands on my diary were proving difficult to work around. The scheduled day was Wednesday but it just didn't happen. Consequently, the sum total of my training for this week was zero hours.
This would be both disappointing and a little worrying on a normal week but this was in the run-up to the half-marathon at Silverstone and I was uncharacteristically ill-prepared. I didn't even have a strategy. With my Achilles untested since visiting the physio, I arrived with vague thoughts of running the first lap and, with a few miles behind me, carrying on for as long as possible.
My plans, and our family plans, went awry almost from the start of the day. I arrived at Silverstone on time for filming with Blue Peter and all was well.
Then it started to fall apart.
Ann, my wife, was due to drop our youngest two children off with friends for the day before joining me at Silverstone. Unfortunately, the friends weren't in! They then got caught up in the terrible traffic en route to Silverstone so, as I dropped the famous chequered flag to start the race, Ann was only just making her way into the car park with the kids.
My sister, Jane, and Ann had planned to walk the Marathon and this weekend's half-marathon so, once we had arranged cover for the kids, we set off. I walked the first mile then ran ahead to complete the first lap of the Silverstone circuit.
I went to check the kids who immediately put me on a guilt trip by pleading with me not to go back! My daughter made a valiant attempt to let me off the hook by telling me that I could go if I really had to but the guilt was already setting in.
Towards the end of the race, the kids and I decided to join Ann and Jane for the final three miles.
My day at Silverstone resulted in a total of six miles and we came 4th from last. This is not familiar territory but, unfortunately, there was worse to come.
With just six miles to my credit, my ankles started to hurt. I was hoping a good night's sleep would rectify the problem but I woke to discover I was still in pain.
I am now seriously concerned, not to mention depressed, about my preparation for the big day on 23 April. I am ill-prepared, injured and my diary is full for the next three weeks which leaves me with just under two weeks to prepare.
It has never been an option to give up. There are too many people relying on me and too many people benefitting from the money raised so I will have to find a way.
I did notice one gentleman on crutches at the starting line-up yesterday. I must find out how he got on!
by Jacqueline Alexander
Copyright 2012