A Word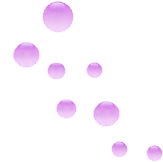 The Marathon Diaries: Week Five by Jacqueline Alexander
First published on Sir Steve Redgrave's website
Five time Olympic gold medallist, Sir Steve Redgrave, and Jacqueline Alexander, noted PUP (Pathetically Unfit Person) compare diaries as they train for the London Marathon.
Jacqueline's diary:
Gale force winds, heavy rain showers and brilliant sunshine all had their part to play in this dramatic performance that is curently my life!
As I gathered myself together for the fourth circuit of Virginia Water lake, I lost count of the various pains and strains my body was withstanding. I felt sure my hips had popped down to say hello to my knees. My right ankle was painfully tight. I swapped my knee support from the right to the left leg in a vain attempt to overcome the discomfort.
It poured with rain no less than four times. I was a sorry sight as I looked up to the skies and asked, out loud, what I had done to deserve this?
At one point, I lost the lake. I couldn't work out how that was possible when it's a 4.5 mile round trip - that's a pretty big lake. I tried to make my way back via the bridle path but was confronted by three huge horses bucking their way up a rather steep hill. Quickly moving in to reverse, I retraced my steps to get back on track.
I was hugely relieved when I arrived back at my car. I felt quite good during the drive home - until I tried to make my way to the front door. My body went on strike. It just wouldn't move. I wondered if it ever would. After taking a few minutes to focus my energies, I made my way up the two flights of stairs to my home. It hurt.
When I embarked on this challenge, I knew it was going to be tough. I knew there would be times when I would wonder why on earth I had voluntarily entered into this purgatory but I have to admit I know exactly why - I frequently have to remind myself so it is difficult to forget!
Now, having completed my first ever 18 mile run, I can add that I not only know why I am doing this, but I am glad I am. Even though I am acutely aware that my knees are questioning my sanity and my feet are trying to phone the men in white coats, I have to declare that there are no regrets. Not one.
When Steve told me that I could complete my marathon training in 12 weeks, he removed the only reason I had for not giving it my best shot. Even when he called to tell me he had got it wrong - it was actually 14 weeks - there was no looking back. Now, with three short weeks until the big day, I am still playing the way I am facing.
Unfortunately, despite the continued commitment to the task in hand, I cannot say that this is easy. It hurts. Then it hurts again.
On the flip side, there are benefits. As I submerged myself in a luxuriously hot, soapy bath, I knew that a bath had never felt so good. You have to run 18 miles for a bath to feel that good. I am now looking past the 26.2 miles that have to be completed on the 23rd and fast-forwarding to my bath - now that's going to be worth writing about! And I just might.
---
---
Sir Steve's diary:
A busy week has again prevented me from making any serious inroads into my training programme although I remain upbeat about my recent progress and determined to shoe-horn further training sessions into the next few weeks.
Running this year's London Marathon have never been simply a matter of getting to the finishing line - although that is now a huge challenge in itself. I have committed to raising as much money as possible for three children's charities and I am determined to break the world record so they gain the financial benefits. The pressure is on and I am determined to live up to my own expectations - as well as those of the people around me!
Last week saw me coaching the Liverpool 8 rowing teams. We have now whittled the numbers down to the final thirteen - one team of eight, one of four and a reserve. It was hard to see the last three go as they had both worked tirelessly and given their all to the cause but tough decisions have to be made and now we have to focus on the final goal - getting the teams to the finals at the Henley Royal Regatta later this year.
Looking ahead to the next three weeks, my diary continues to challenge the amount of time I can commit to the task - I am in Seville with the Liverpool 8 next week which leaves one week before the big day. It looks like I have my work cut out.
Most of my fellow marathon runners will now be starting to reduce their training distances - I will have to step mine up. Bolstered by my recent light running and safe in the knowledge that my Achilles seems to be holding up, I will now tackle longer distances and a heavier training schedule.
The other day, when Jacqueline said how hard she was finding the training, I told her it wasn't meant to be easy. I have a feeling I am about to find that out for myself. Again!
by Jacqueline Alexander
Copyright 2012