A Word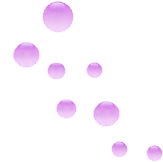 Newspaper Columns
by Jacqueline Alexander
Column: Web Watch
Taking on the challenge to sort the wheat from the chaff in the weird and wonderful virtual world, Jacqueline Alexander wrote the Web Watch column for three years. A radio slot with Jacqueline and Phil Kennedy ran alongside on BBC Berkshire and BBC Oxford. To listen to exceprts from the radio show, please click on the audio at the foot of each Web Watch article.

Column: Just a half

Three employees of the Henley Standard took part in the Henley half marathon in October, 2010. Sue Dinsey, Sam Riley and Jacqueline Alexander received training from the Expert Fitness Studio. Here, Jacqueline, the Standard's Web Strategist, reports on their efforts.
Column: Single in SOHO
Running a Small Office/Home Office (SOHO) business can be a challenge at the best of times, but at the worst of times, a little advice can go a long way.