A Word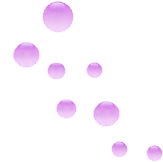 The Marathon Diaries: Week Two by Jacqueline Alexander
First published on Sir Steve Redgrave's website
Five time Olympic gold medallist, Sir Steve Redgrave, and Jacqueline Alexander, noted PUP (Pathetically Unfit Person) compare diaries as they train for the London Marathon.
Jacqueline's diary:
Oh the irony! Whilst giving up smoking (well, almost), eating well and training to be fitter than ever, I been struck down with a rotten cold. It's not a little demoralising to realise that my nose runs faster than I do!
Despite the urge to wrap up in my duvet and stay there forever, I have been a trooper, nay, a martyr to the cause and continued, undeterred, with my programme. I am on a mission and just hope that my body forgives me and joins in at some point soon.
The treadmill is my new friend. Under advice from Mr '2 Marathons' Redgrave, I have upped my gradient and increased my time, and, despite the aforementioned ill-health, I find myself running through my 20 minute record to reach half an hour before taking a walk-break.
After last week's inaugural, and disastrous, road run, I found solace in a tip-off from an experienced Marathon runner. Apparently, I should adopt the walk-run approach. This will not only extend the distance I can complete but I can improve my time, 'by 10, 20, 30 minutes or more'. This is excellent news although it has to be said that it is not difficult to beat my current non-record breaking times.
On Sunday, I set out for my first long road-run. By 'long' I mean 5 miles, which is short in comparison to the target distance of 26.2 miles, but still long in comparison to any distance I have ever run. Adopting the walk-run approach, I manage to complete the 5 miles in just over 50 minutes. I am not feeling victorious so much as relieved at having completed the distance without the aid of an oxygen mask.
As my cold reaches a climax, I am worried, not because I fear for my long-term health but I realise, on my days off, I am missing the training - not just literally but emotionally, I actually want to train! Where did that come from? I have always been the one to console myself that my sporadic [and very questionable] boogeying around the lounge was enough to keep my health in tact. Two weeks into my training routine and I openly admit I was wrong... very wrong! But there's a plus side to my struggle to get fit. I can see that, in 10 weeks time, the words buns and steel may just refer to a specific part of my anatomy for the first time in my life!
A most unexpected bonus!
---
---
Sir Steve's diary:
Last Saturday, my programme presented me with 25 minutes of hill runs. Deciding that this was probably not the best way to kick-start my training, I opted for a less punishing treadmill run, with a gentle gradient of one and a steady 10.1kph. I was going well for 50 minutes when some friends turned up for dinner so I had to quickly jog up to the shower.
I was feeling pretty good about my first training day as I was comfortable, relaxed and, at 50 minutes, I felt I could have continued for at least another half an hour.
I had already checked my programme for Sunday and knew I couldn't manage the road run because of time contraints so, again, I opted for the treadmill. As I am finding it difficult to stick to the hours in the programme, I have decided to look at the total distance per week and, whenever and however I can, I will run that distance - so if you see me in my suit and tie jogging down the Strand, you'll know why!
It's not a great plan but it's the best I can do to work around the demands of an ever-busy diary. With the Winter Olympics here, I am off to Turin next week which makes me even more pressed for time. My contingency plan will just have to work.
Anyway, back to Sunday and back to the treadmill. I decided to run for 1 and a half hours, again at 10.1kph with a gradient of one and, again, it was going very well. At 30 minutes or so, I was feeling good. At 55 minutes, a different story was emerging as I started to find it quite a slog. Luckily, I had done something to upset my wife and she came in to have a go at me. Even luckier was the fact I had my headphones on at the time! However, at that point it all went wrong and I stopped at 1 hour 5 minutes.
Even though I hadn't hit my target, I was feeling pretty pleased at running for over an hour in my second training session. I started the week with good intentions of maintaining my discipline.
Monday is a rest day but the Liverpool8 team are in Henley so I was cycling up and down the River Thames. This proved to be good training as I coached the fledging rowers from the banks of the waters they hope to race on at Henley Royal Regatta later this year.
Tuesday was a duplicate of Monday.
Wednesday was the Chelsea v Everton match and my wife's birthday. Actually those two should be the other way round. Perhaps that's what Ann was unhappy about on Sunday as I had already planned to watch the match! That would make sense!
Thursday I was out all morning. When I returned, I had a pile of mail and a ton of emails to get through as my PA has been off all week. To be frank, this is a bit of an excuse as I could have trained Thursday afternoon but I didn't. I'll just have to live with it!
Friday... Friday will see my first road run. If you want to find out if I do it, tune into Radio Berkshire at 5.40pm on Monday... I'll let you know then!
by Jacqueline Alexander
Copyright 2012