A Word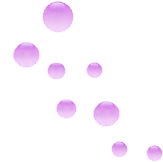 The Marathon Diaries: Week Four by Jacqueline Alexander
First published on Sir Steve Redgrave's website
Five time Olympic gold medallist, Sir Steve Redgrave, and Jacqueline Alexander, noted PUP (Pathetically Unfit Person) compare diaries as they train for the London Marathon.
Jacqueline's diary:
Steve and I seem to balancing out the universe! Not only is he fit while I am not, but he has enjoyed a good week while I have fought the forces of evil in a decidedly bad week!
One thing I have never been described as is a 'morning person'. A good tip is to leave me be until sometime after 10am. However, despite knowing this, I decided to take to the gym at 8.30am on Tuesday. I bounced on to the treadmill and carefully set myself up for a 40 minute run instead of the 20 minutes specified in my programme. As the treadmill jogged in to action, I looked up only to be faced with the mirror telling me that not only was my top on back-to-front but inside-out too! This was not the auspicious start I had hoped for.
As any mother of a teenage son will know, you have tough weeks as you navigate you way through the emotional equivalent of white-water rafting. This was one such week. Already exhausted, I struggled to find the motivation to keep abreast of the programme. Somehow I managed to - although I did take a rest day on Thursday. Riddled with guilt, I doubled my quota the following day and eased my conscience.
After a decidely tough week, Friday night arrived and I really thought I was due a blow out where I could indulge in a glass of wine [or ten] and a packet of cigarettes but it turns out that Jiminy Cricket has moved in with me! Jiminy and I managed to get through the evening without giving in to the most basic of instincts!
On balance, I think I have done quite well. Against the odds, I have stuck to the programme and Sunday saw me complete another 12km in just under an hour and a half. I am not going to be breaking any records but, hopefully, I am not going to be breaking me either!
---
---
Sir Steve's diary:
I have some good news... and I have some bad news. The good news is that I have made excellent progress this week... to a point!
In some ways, this week has been no different to the previous three, I still haven't managed to follow my programme. However, this time it was for all the right reasons. The programme looked quite gentle this week so I saw an opportunity to catch up on my lost days by actually training more than I was told to. Anyone that knows me will understand just how unusual this is, and those of you who don't know me will just have to take my word for it!
Monday was a rest day so I took to the road for the first time. An hour later, I jogged back home feeling pretty good and pleased to have started my road-training.
Tuesday, 40 minutes on the treadmill rather than the 20 minutes in the programme.
Wednesday was due to be another rest day so I took to the treadmill for an hour.
Thursday, a 20 minute jog was due according to the programme, so I set out to double this. About 15 minutes into the run, I felt my leg tighten. As many of you will know, especially if you are training too, there are times when you feel aches and pains as you run but more often than not, you manage to run through them without further problems. As my leg tightened, I convinced myself that this was one of those times. Unfortunately, I was wrong and after another 20 minutes of running, I decided to err on the side of caution and stop.
I consulted my doctor, which is easier for me than most as she lives under the same roof! Ann, my wife and aforementioned doctor, diagnosed a sore achilles tendon and I was advised to rest.
Unfortunately, this put paid to any training for Friday so I actually got round to doing as I was told and rested - just as the programme said!
by Jacqueline Alexander
Copyright 2012