A Word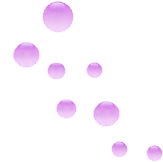 Web Watch: A blast from the past by Jacqueline Alexander
First published in the Henley Standard
Can you remember what you were doing five years ago? What about ten years ago? Or even two? Are you where you thought you would be in 2007? Have you fulfilled all your dreams and ambitions or has it all gone awry?
If you are struggling to remember what happened five days ago, never mind five years ago, let me remind you of a few key moments to jog your memory.
In sport, Europe won the Ryder Cup whilst England lost the World Cup (remember Ronaldinho's heartbreaking free kick?). Manchester hosted the Commonwealth Games and Sir Steve Redgrave's moment of glory in Sydney was voted the Greatest Ever Sporting Moment.
On the entertainment front, Will Young surprised Gareth Gates by claiming the top selling single in the UK charts with 'Evergreen' and the big films of the year included Vanilla Sky, Panic Room and, my personal favourite, A Beautiful Mind.
It was a sad time for the Queen who lost both her sister and her mother in the year of her Golden Jubilee. We bade a fond farewell to Richard Harris, Dudley Moore and Spike Milligan and we all mourned the shocking deaths of two little girls from Soham, Holly and Jessica.
On a lighter note, 24, Six Feet Under and Tipping the Velvet hit the small screen and reality TV continued to cause confusion as we wondered exactly whose reality this referred to.
Has that helped? Do you remember what you were up to whilst all this was going on? If so, then take a moment to wonder what you would have written had you sent an email to yourself back in 2002 knowing that you would receive it five years later.
Picture the scene. After waking up this morning, preparing your bacon and eggs, or for the more health conscious, muesli, you switch on your PC and, lo and behold, an email arrives from you - the past you - you as you were five years ago. What would it say?
This scenario is a reality for quite a few people who, being quick off the mark back in 2002, made acquaintance with a rather novel web site, futureme.org. Today, the site plays host to over 406,855 emails from individuals all over world who have written to their future selves.
The mechanics of the site are simple. You complete a form with your email address and message. Before sending, you decide whether you want your thoughts to be for your eyes only or for public consumption. You then select the date you want to receive it, which could be any time between tomorrow and 2037, and send. The system verifies your email address by sending you a quick message and, once you have confirmed that you are the recipient, your email is queued for sending on the requested date.
It is not surprising, in this age of blogging, that a huge number of people choose to allow their message to be read by the millions of people visiting this web site. And, if you can ignore the occasional expletive and the odd self-loathing indulgence, these little missives make interesting reading.
There are examples of hope over adversity. "Well I'm leaving for Iraq in a few days, I guess if your [sic] getting this all went well. I'll try not to get my ass shot off. I'm not too worried though, everything seems to be slowing down over there."
And the strangely self-aware, "I wonder if you're as dorky as I am now."
The optimist, "Please send a message through to the past me."
The pessimist, "You aren't divorced again are you?"
The slightly concerning, "If life hasn't got any better, shoot yourself now!"
And, of course, the person who has read one too many self-help books, "Be proud of who you are. You have come far. You believe in yourself. Live your dreams. You've loved to the fullest. You've overcome your fears. You are beautiful."
With the recent raft of Web 2.0 sites created to support user-generated content, there are many sites and blogs that only serve to save you a few pennies on Nytol. But, if you manage to sort the wheat from the chaff, there are a handful of sites that provide a glimpse into lives of others and serve to give an overview of what is uppermost in people's minds. Futureme.org tells us that the war in Iraq has penetrated the consciences of many, most people are aiming to have a long and happy marriage and there's a huge amount of people wanting to lose weight.
Whilst browsing through the musings of others is entertaining, the most interesting element to this site is you. The site is really asking you to sit down and take a moment to think about yourself, your future and your dreams and aspirations. Perhaps it is even asking you to contemplate the world's future. Or, maybe it's just a light-hearted way to pass the time of day. Whatever you decide to write, by the time you read it, you will have probably forgotten that you sent it and I can guarantee that you will not remember exactly what you wrote all those years ago. So, as you write to your future self, beware, Futureme.org really is the ultimate blast from the past.
---
---
Next: And it's goodbye from them
Audio: Jacqueline Alexander presents Web Watch with Phil Kennedy on BBC Berkshire and BBC Oxford:
Copyright: Jacqueline Alexander 2012