A Word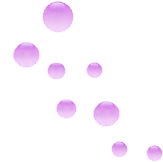 Column: Single in SOHO
Cabin fever by Jacqueline Alexander
First published in the Evening Post newspaper
Bored? Restless? Irritable? Well, it is January, the month we discover that the overdraft doesn't quite cover the inordinate expense of December and, if that wasn't enough, we realise it's six months before we get to enjoy a couple of weeks of guaranteed sunshine.
It's therefore understandable that whispers of seasonal affective disorder begin to skim around the coffee machines at work. For those of us working SOHO-style, it is also the month when cabin fever hits with a vengeance as the four walls that previously seemed so reassuring slowly close in on us. The impulse to run screaming down the street begging, not for money, but for a few kind words is almost too much to bear. Actually, they don't even need to be kind, a few well chosen expletives would be enough.
The dictionary definition of cabin fever is 'boredom, restlessness or irritability that results from a lack of environmental stimulation'. Sound familiar? It's a well-documented condition these days - it has even been elevated to the lofty heights of a sales tool with Pennsylvania hotels offering January-specials to combat the effects. But cabin fever is not necessarily here to stay.
The good news is if you recognise yourself in this article then you have made the first step. Apparently, knowing you are suffering with a bout of cabin fever is progress. From there, the remedies are probably staring you in the face. Perhaps take a gentle stroll down to the local coffee house. If it's really cold, a brisk walk may do the trick or, for the more energetic among us, a jog. In extreme cases, if guilt has taken hold after the excesses of December, then the gym could be the place to be - rid yourself of fever and flab simultaneously!
And don't forget, where there's a wall, there's a way out! Honest.
---
---
by Jacqueline Alexander
Copyright 2012