A Word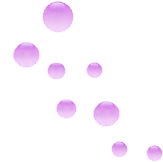 And peace flowed through every vein in my body by Jacqueline Alexander
First published in the Henley Standard 2009
On the 9th September, 2009, our web strategist, Jacqueline Alexander took to the skies with the Red Devils. After climbing to 13,000ft, she jumped out of the plane. Here Jacqueline shares the story of her amazing experience: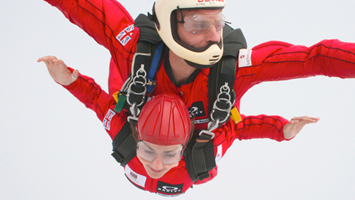 It occurred to me, as I plummeted through the sky at 120mph, that never before had I placed so much trust in another human being.
Having met Lance Corporal Andy Naude just half an hour earlier, I had introduced myself, changed my clothes and placed my body in a harness to be voluntarily locked to this man for the most perilous six minutes of my life. What was I thinking?
In reality, the decision had been made weeks earlier when I searched the internet for the best in the skydiving business. If I was going to jump out of an aeroplane at 13,000ft, I wanted to know that I was in good hands. The Parachute Regiment Freefall Team, more commonly known as The Red Devils, are reputed to be up there with the best in the world, if not the best of all. That was good enough for me.
During the build up to my big day, I had decided to completely ignore any thoughts or expectations of the experience. Never had I leapt from anywhere more than a few feet above the ground so how could I possibly know how I would feel. There was only one thing to do - blank it.
---
---
On arrival at Netheravon Airfield, I promptly parked in the wrong place, forgot to register my arrival and realised I was starving. Nerves apparently manifest themselves in a variety of ways. After sorting out two of these problems, I hoped my neighbouring 'jumpers' would ignore my rumbling tummy as Sergeant Michael 'Billy' Blanchard talked us through plans for the successful completion of our respective skydives.
The instructions were easy to follow: make your body the shape of a banana, lean your head on your instructor facing left, tuck your elbows in and when you are tapped on the shoulder, put your arms out at 90 degrees to your body. If you are tapped again, tuck your arms back in. Simple, at least they were when lying on the ground.
As the time of my jump loomed, I was invited to collect my red jumpsuit and introduced to my instructor for the first time. With harness at the ready and an increasing awareness of my beating heart, we set off to the waiting Cessna Caravan, the plane that was to take us to the point of no return.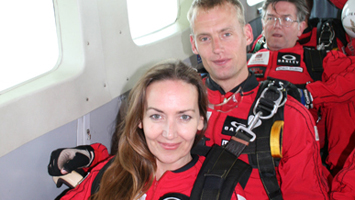 As we ascended, an unexpected calm descended over me. I wondered if I had somehow become detached from my emotional responses. I ran through a checklist in my mind to reassure myself that my serene state was rooted in good sense rather than some sort of automatic shutdown system.
First on the checklist was the fact I was strapped to an expert. Check. Andy, it transpired, had already made over 2200 drops, had been in a state of freefall for over 22 hours, had served in Northern Ireland, Iraq and Afghanistan and had an obvious love for skydiving.
When I tried to think of the second point on the list, I found there was nothing there. I looked around the plane and realised the sum total of my good sense was my faith in the man sitting behind me. He had packed the chute, he had checked my harness, he had strapped himself to me and it was him I was going to rely on to return me safely to the ground. I suddenly found myself wanting to read the fine detail of his CV and interview his mother.
---
---
Before I could indulge any further thoughts, I found myself being guided to the open door of the plane. My legs dangled 13,000ft above the ground which, due to heavy cloud cover, was unavailable for reassurance.
Remembering the previous briefing, I clasped the straps of my harness and tucked my elbows in. If I was going to do this, I did not want to interfere with anything my instructor needed to do to make it go smoothly.
And then we left the plane behind. I instinctively closed my eyes but quickly abandoned this strategy as absurd. Suddenly I didn't want to miss one moment of this. I wanted to absorb every single millisecond.
A tumbling sensation gave way to a far more surreal feeling that I had never experienced before. I was falling but I didn't feel panicked, I didn't feel unsafe and I didn't want it to stop. The cloud cover meant I had no concept of distance. I knew I was dropping at a rate of 120mph only because I had been told so beforehand.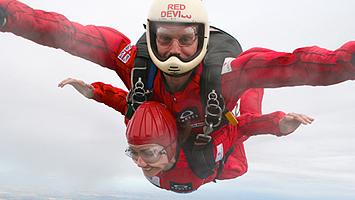 As we reached the clouds, a faint stinging sensation breezed across my face as the water droplets exploded on impact. Even in my heightened state of awareness, there was no discomfort merely another aspect to what was fast becoming one of the most memorable experiences of my life.
Once through the clouds, the ground became visible and, for the first time, I became vaguely aware of the speed at which we were travelling. At this point, I decided I was ready for the chute to be deployed. Fortunately, Andy was of the same mind as he tapped me to warn of the impending, and drastic, change of circumstances.
As he released the chute, we seemed to surge back up into the skies in a sort of reverse bungee jump. And then, the world stopped.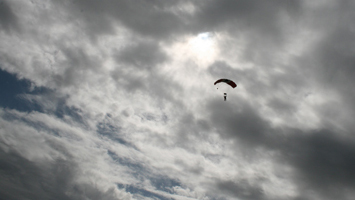 A wonderful sense of peace flowed through every vein in my body. The scenery was beautiful, you could see for miles, it was amazing but it was nothing I hadn't seen through the window of a plane. This experience was no longer about seeing or doing. It was about feeling.
Andy invited me to take the straps controlling the parachute. Pulling on the left, releasing on the right, we swooped to the left and repeated the process on the reverse side. As my trusted Devil took the reins again, I was treated to the results of a strong yank to the left as we seemed to spin through the sky.
"Get ready to experience the most silence you've never heard" said Andy as he released both straps towards the heavens. We stopped. At least, that is how it felt. We were suspended in mid air, floating. There was no feeling of descent and there was no noise. There was nothing except the most perfect sense of peace. It was stunning and I felt privileged.
All too quickly, we were landing. I was asked to lift my legs to a right angle with my body as my now trusty instructor focused on the task in hand to land us safely on terra firma.
Three days have past since that landing and although my feet are still on the ground, my head is in the clouds. If you are looking for the most peaceful feeling in the world, it's above you, up there in the skies, and it's unbeatable. Go on, you know you want to.
---
---
by Jacqueline Alexander
Copyright 2012