A Word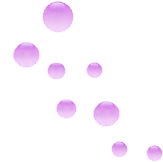 The Marathon Diaries: Week Eleven by Jacqueline Alexander
First published on Sir Steve Redgrave's website
Five time Olympic gold medallist, Sir Steve Redgrave, and Jacqueline Alexander, noted PUP (Pathetically Unfit Person) compare diaries as they train for the London Marathon.
Jacqueline's diary:
Forgive me for I have sinned.
It wasn't a sneaky half cigarette behind closed doors. It wasn't a few guilty puffs whilst pretending they didn't count. It wasn't even a case of cadging a smoke after a few drinks.
It was so much worse but I have always said that if you are going to get it wrong, at least get it wrong in style. And, boy, did I do it in style.
Tuesday arrived and I woke to find myself suffering from the most appalling ear infection. The whole of the left side of my body ached. My head pounded. I was hot and sweaty yet I had not so much as glanced at my trainers.
So what did I do?
I smoked.
And I didn't even try not to.
The following day, with only antibiotics, ibuprofen and a sense of pending doom for company, I decided I would smoke again. And I did.
It was not until Thursday that my conscience began to prick.
With my body running on penicillin, nicotine and pity of the self-inflicted variety, a visit to the gym was already out of the question. My knees were hurting, my ankle was sore and I was completely shattered - even the thought of a quick jog up the road was abhorrent.
With the main event only ten days away, I told myself that I had to concentrate on getting better. That is the moment the penny dropped.
All the reasons I first decided to give up smoking suddenly flooded into my head. I swear I even flushed with embarrassment at my foolishness. How could I forget?
I decided not to entertain a session of self-analysis. Instead, I just stopped.
This time round, I am not constantly craving a cigarette. Of course, there are moments when the desire to flood my body with nicotine is almost overwhelming but not enough to weaken my resolve.
Friday and Saturday saw the new, improved version of me return to the gym somewhat gingerly. By Sunday, with my confidence returning, I planned another run but the gym was closed and the Lake was packed. I was disgruntled but still nicotine free.
Now, with two knee supports, one ankle support and a nicotine patch, I hardly feel I am the one to fill Paula Radcliffe's trainers at this year's London Marathon, but I will do my best. No one can ask for more than that, can they?
---
---
Sir Steve's diary:
I have had a very successful week and managed to conserve all my energies for the big day.
That is how a spin doctor would present it anyway!
The truth is that, over the past week, all my good intentions have resulted in the very unimpressive total of 40 miles. Sorry, that should read 4 miles.
I am now terrified. I am going to complete a London Marathon without having run a total of 26.2 miles over a few weeks never mind a few hours.
I have just looked into my bucket of excuses and, to my dismay, I have found it is empty. The injuries that caused the initial hiatus in my training have cleared up. I do not have a cold. The training would not be detrimental to my health. My diary, although busy, has not precluded the idea of a long run. I just haven't done it.
I planned to run last night. You don't need me to tell you whether or not that plan came to fruition.
I have just told Jacqueline that I plan to run everyday this week. She did not sound convinced. I think it may have been because I didn't sound convincing in the first place.
Will I complete the London Marathon on Sunday? Yes, I will. Will I look prepared, athletic, fresh and fit? No, I won't.
My wife and sister, who are both well prepared, are walking the Marathon this year. My fear is that I will run it and come in behind them! I would never hear the end of it!
by Jacqueline Alexander
Copyright 2012