A Word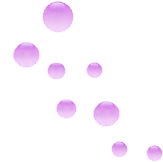 The Marathon Diaries: Week Eleven by Jacqueline Alexander
First published on Sir Steve Redgrave's website
Five time Olympic gold medallist, Sir Steve Redgrave, and Jacqueline Alexander, noted PUP (Pathetically Unfit Person) compare diaries as they train for the London Marathon.
Jacqueline's diary:
It's true. Miracles do happen.
It is also true to say that my life has been a little bereft in the miracle department up to now* but I can happily declare that there have been two momentous events during the course of 2006 that have renewed my faith.
The first is the work-in-progress that you have borne witness to over the last ten weeks - the actual miracle will take place on the 23 April when I cross the finishing line. I am not prone to hyperbole - 'miracle' will be a true and accurate description of this event!
The second miracle, and the most unbelievable, is the absence of cigarettes in my life. After twenty-five years of smoking [I started when I was 3, cough, cough] I am now a non-smoker.
Giving up smoking is my Everest. I am approaching this challenge in 'Lena Martell' style [that's 'one day at a time' for those of you too young to remember this unexpected number one hit in the 70s]!
I am aware that these are my first steps in a long journey and I will keep you posted but assuming I succeed, I shall be over the moon to drop the 2 from the first statement in the header of these diaries before we stop the updates.
That's the good news. Unfortunately, there is some less good news but I am hoping that it does not turn out to be tragic.
Yesterday, I embarked on a 9 mile run at Virginia Water Lake. As I neared the half-way point, I felt my ankle tighten. This was not unusual and I continued unperturbed but, this time, it didn't go away. In fact, it got worse. Fearful of the consequences of continuing, I decided it was prudent to stop.
I was hoping that a good night's sleep would see the necessary healing take place but, unfortunately, that has not been the case. I woke this morning to find that the journey from bedroom to bathroom was a little more arduous than I had hoped. I spoke to Steve who has recommended a visit to the physio. Hopefully they will have good news - I have come a long way and I have an even longer way to go - hopefully without the aid of crutches!
---
---
Sir Steve's diary:
At last, I have managed one-and-a-half hours of training - in one go!
With less than two weeks to go, this is not great but I am continuing to show progress and, after being injured for six weeks, this is as much as I can hope for.
Having spent the last week on the slopes, I can confirm that other forms of exercise have played a role in my life over the past week but running only made an appearance yesterday.
To play it safe, I adopted the walk-run approach and I am happy to report that this was the right decision. No pulls. No tightness. No regrets!
I woke this morning to the familiar aches and pains that accompany infrequent spurts of exercise. My lower back, buttocks, calves and feet have formed an alliance to remind me that I have to train more - more often and more intensely. That said, I am still pleased with my performance - the Achilles held up again and there's no hint of any further problems.
I am off to Seville today to continue coaching the Liverpool 8 rowing team. Now we have the final line-up, it is a question of hard work, commitment and dedication to qualify for Henley Royal Regatta.
I am hoping that, during this week, I will make significant inroads into my training programme by running as often as possible for as long as possible. Obviously, this is not the training programme I started out with. The original format gave me 14 weeks - the new, unimproved version is 14 days!
Wish me luck!
by Jacqueline Alexander
Copyright 2012