A Word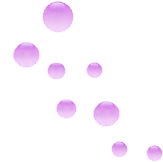 The Marathon Diaries: Week Two by Jacqueline Alexander
First published on Sir Steve Redgrave's website
Five time Olympic gold medallist, Sir Steve Redgrave, and Jacqueline Alexander, noted PUP (Pathetically Unfit Person) compare diaries as they train for the London Marathon.
Jacqueline's diary:
Having been absent from the gym for at least two years, I approach the treadmill with a healthy level of respect.
I study the digital diplay as it presents me with a string of questions on weight, distance, duration and gradient. I press the appropriate buttons and select 'quick start'.
Sure enough, the belt starts at a gentle pace and my legs join in as required. I watch the display as the speed moves from 5kph through to 6, 7 and 8 as expected. Unfortunately, it doesn't stop there. 9, 10 and 11 quickly follow and I can feel the fear rising within me. 13, 14, 15 and panic is setting in. Apparently, this machine has no intention of stopping. My legs assume a sort of Keystone Kops approach to running in a vain attempt to keep up. Grabbing hold off the saftey bar with one hand whilst furiously pressing the minus key with the other, I attempt to look like I am in control of this situation. I am not.
As the conveyor belt slows, I breathe a sigh of relief and convince myself that nobody was looking.
After a more cautious approach to the original questions, I manage to get the stupid thing working at a steady 9km per hour - the stupid thing being me not the treadmill you understand. I carefully select a zero gradient and a twenty minute time limit.
And, I have to say, it went well. Surprisingly well. After an ominous start, I managed to leave the gym with a spring in my step and a sense of achievement.
But did you know that treadmills lie and trick you? They lure you in to a false sense of security and convince you that you can run. In fact, they convince you that running is quite easy once you get the hang of the digital display.
If you want to find out if you can really run, take to the roads. I did. And I wish I hadn't.
Roads are nasty. In fact, they are evil. If you have any physical weakness, running on a road will not only highlight it, but revel in making it more obvious with each painful stride.
Ten minutes into my pathetic attempt at road-running and I am in pain. I keep running but every bone, muscle, organ and fibre in my body wants to stop. I mentally shorten my planned route and head home. I am in despair. How can I turn myself in to something resembling a fit person in under twleve weeks?
I don't have the answer to that question - it's time for some lateral thinking.
---
---
Sir Steve's diary:
It's week two of my flexible training programme and I have figured out that I can easily stick to two days of the programme. Unfortunately, they are the rest days!
I have done absolutely no training this week so my diary is here to make those of you in the same boat feel better. Also, I need to ask any of you if you have found an 11 week programme - preferably with four rest days a week. I have looked everywhere but for some reason, I can't find one. I will keep trying.
It is not all bad news though, I have managed to practice my endurance training - I have been up early every morning and crept in to bed very late every night. Three dinners, two photo-shoots and several business and charity meetings have kept me off the treadmill and away from home - the dog doesn't even recognise me anymore. On the plus side, I can claim to have endurance.
I am now sitting at my desk looking through my original training programme. I had every intention of fitting in a 30 minute run today but looking at week two of the plan it turns out that this is a rest day so what can I do but rest! I am just a stickler for the rules.
I will complete the 25 minute run tomorrow - without fail. However, the 115 minute run for Sunday is doubtful - very doubtful indeed.
Hopefully, as this diary progresses through the weeks running up to the big day, I will be able to give you an insight in to my discipline, determination and stamina - but apparently, not today.
by Jacqueline Alexander
Copyright 2012